Reservoir Safety Resources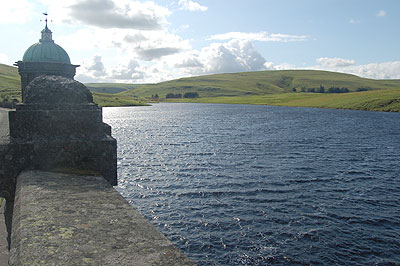 The safety of reservoirs is of paramount importance to the British Dam Society and is a key driving force behind many of the meetings, events and research undertaken by the society. This part of the website contains links and information relating to:
Summary of UK Reservoir Legislation
Summaries of reservoir legislation (one for each of the countries that make up the UK) can be found here:
UK Region

Reservoir Act Enforcement Authority

Legislation

England

Northern Ireland

Scotland

Wales
Flood Plans
In fulfillment of a commitment made in response to the Pitt Review, The Government has completed inundation (flood) mapping of every reservoir under the Reservoirs Act, in England and Wales.
Reservoir owners will in due course be required to prepare on-site emergency plans. On-site emergency plans detail how reservoir owners or those responsible for the operation of a reservoir will respond to a potential or real reservoir failure. It is good practice for all reservoirs to have on-site plans and all reservoir owners are recommended to prepare one.
Link to further information on on-site plans: https://www.gov.uk/reservoirs-a-guide-for-owners-and-operators#prepare-a-reservoir-flood-plan-and-flood-map
Recommended Guidance Documents
An initial list of guidance documents covering a range of topics is given below.
Interim guide to quantitative risk assessment for UK reservoirs. Brown AJ and Gosden JD (2004). Thomas Telford, 161pp.
A Guide to the Reservoirs Act 1975. Institution of Civil Engineers (2000). Thomas Telford, London. 209pp.
Register of British dams. Report BR 261, 55pp. Building Research Establishment (1994).
An engineering guide to seismic risk to dams in the United Kingdom. Charles J A, Abbiss C P, Gosschalk E M and Hinks J L (1991). BRE Report BR 210, 64pp.
Investigating embankment dams: a guide to the identification and repair of defects. Charles J A, Tedd P, Hughes A K and Lovenbury H T (1996). BRE Report BR 303, 81pp.
Bibliography of British dams. Charles J A and Tedd P [compilers] (1996).. Building Reserach Establishment, Report BR 310, 50pp.
Guide to analysis of open channel spillway flows. Ellis J R (1989). CIRIA, Report TN 134.
Design of flood storage reservoirs. Hall M J, Hockin D L and Ellis J B (1992). CIRIA and Butterworth?Heineman.
Performance of blockwork and slabbing protection for dam faces. Herbert D M, Lovenbury H T, Allsop N W H and Reader R A (1995).. HR Wallingford, Report SR 345 49pp.
Design of reinforced grass waterways. Hewlett H W M, Boorman L A and Bramley M E (1987). CIRIA, Report 116, 115pp.
Floods and reservoir safety: 4th edition. Institution of Civil Engineers (2015). ICE Publishing, 80pp.
An application note to An engineering guide to seismic risk to dams in the United Kingdom. Institution of Civil Engineers (1998). ICE, 40pp.
An engineering guide to the safety of embankment dams in the United Kingdom. Johnston T A, Millmore J P, Charles J A and Tedd P (1999). Second edition. BRE Report BR 363, 102pp.
Small embankment reservoirs. Kennard M F, Hoskins C G and Fletcher M (1996).. CIRIA Report 161, 445pp.
Engineering guide to the safety of concrete and masonry dam structures in the UK. Kennard M F, Owens C L and Reader R A (1996). CIRIA Report 148, 172pp.
Valves, pipework and associated equipment in dams guide to condition assessment. Reader R A, Kennard M F and Hay J (1997). CIRIA Report 170, 160pp.
Reservoir dams: wave conditions, wave overtopping and slab protection. Yarde A J, Banyard L S and Allsop N W H (1996). HR Wallingford Report SR 459, 27pp.
Risk management for UK reservoirs. Hughes A K, Hewlett H W M, Morris M, Sayers P, Moffat A I B, Harding A and Tedd P (2000b).. Report C542. CIRIA, London.
Regulation and risk assessment of reservoir releases – Environment Agency – https://www.gov.uk/government/publications/water-discharge-and-groundwater-activity-permits-additional-guidance
Guide to risk assessment for reservoir safety management – http://www.ice.org.uk/Information-resources/Document-Library/Guide-to-risk-assessment-for-reservoir-safety-mana
The guides listed above can be obtained from:
BRE Guides
IHS Rapidoc (BRE Press),
Willoughby Road,
Bracknell,
Berks.
RG12 8FB
Tel: 01344 328038
Fax: 01344 328005
Email: brepress@ihs.com
Website: http://www.BREbookshop.com
CIRIA Guides
Classic House
174-180 Old Street
London
EC1V 9BP
Email: enquiries@ciria.org.uk
ICE Publishing
One Great George Street
London
SW1P 3AA
Web site: www.icebookshop.com
HR Wallingford
Howbery Park
Wallingford
Oxfordshire
OX10 8BA
Tel: 01491 835383
Email: info@hrwallingford.co.uk
Web site: www.hrwallingford.co.uk
Historical Guidance Documents
The BDS is hosting the following reports on their website at the request of Defra to ensure they are freely available to those involved in dams and reservoirs.
In some cases the reports will be out of date or be superseded by later research and as such care should be taken when using the information contained in these documents
Research & Development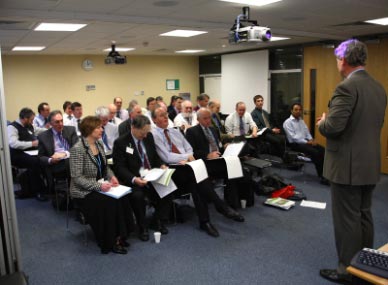 Research & Development (R&D) relating to a wide range of aspects of dam safety and performance is undertaken by many different organisations within the UK each year. The purpose of this R&D is to ensure and maintain high standards of performance and dam and reservoir safety. Funding for this research comes from a variety of sources including UK Government Agencies, the European Commission, Water Utility Companies and other associated companies and organisations with an interest in dams and reservoirs.
The Environment Agency (EA) has the responsibility for reservoir safety R&D for England and Wales, links to the associated webpages ar available below.
EA Flood and Coastal Erosion Risk Management Research and Development,
EA Reservoir Safety Research Strategy,