Corporate Membership
The Benefits of BDS Corporate Membership
The BDS provides CPD opportunities through the biennial conference, seminars and a programme of technical meetings in London and the regions throughout the year.
These provide an opportunity for the exchange of experience and information with other professionals, clients, competitors and suppliers.
The Society's membership includes many senior staff and managers in top consultancies, dam owner organisations, government agencies and major contractors, who are involved in dams and reservoirs both in the UK and overseas.
The BDS has involvement in national and international technical committees and steering groups, influencing guidance and research projects.
The BDS informs and supports their members on national and international issues and best practice in planning, development, maintenance and operation of dams and reservoirs.
Corporate Membership also includes the following benefits:
Three named representatives will have all the privileges of individual members, including hard copies of the Society's "Dams and Reservoirs" journal, as well as access to the BDS Members' Area on the BDS website and the ICOLD Members' Section on the ICOLD website, where Technical Bulletins can be downloaded free of charge,
Company details will be published within the Society's "Dams and Reservoirs" journal,
The company's logo and link to their website will be published on the BDS website,
An invitation will be offered to provide a PowerPoint slide to advertise the company, which will be shown before each of the BDS evening talks,
The Corporate named representative will have voting rights at the society's AGM or Special Meetings and at all elections for new committee members.
How to Become a Corporate Member of the BDS
The subscription fee for a Corporate Member of the British Dam Society is £375 per year.
To apply for Corporate Membership, please download the form via the link below:
BDS Corporate Membership Application Form
Please return completed forms to the BDS Secretary at bds@ice.org.uk
Please don't hesitate to contact the BDS Secretary (bds@ice.org.uk) if you have any queries or need help with your application.
Disclaimer: Each of the organisations listed below is a Corporate Member of the British Dam Society. The links given connect to websites developed by the various organisations which outline their specific services or products. The British Dam Society does not in any way endorse these services or products or accept any responsibility or liability for information, services or products accessed via these websites or the consequences resulting from their use.
Aecom Ltd
CONTACT: Ken Turnball
TELEPHONE: +44 (0)131 311 4000 WEBSITE: www.aecom.com
Aecom, formerly Faber Maunsell, is an international, multidisciplinary consultancy with a long history of dam engineering. In addition to involvement in over 300 dams in the UK, we also have extensive experience overseas, with dam projects in Hong Kong, the Middle East, south-east Asia and the Far East. We provide a full range of services relating to the design, construction, statutory inspection and remediation of dams and reservoirs for water supply, flood alleviation and hydropower.
Anglian Water Services Ltd
CONTACT: Ian Kirkpatrick
TELEPHONE: +44 (0)1733 414 145 WEBSITE: www.anglianwater.co.uk
Anglian Water is geographically the largest water company in England and Wales, providing water and sewerage across East Anglia and the East Midlands as well as supplying water to the area around Hartlepool. Operating in the driest region of Britain with around 600 mm of rain in a year, the region's water resources are split equally between surface and groundwater sources. Anglian Water has 36 reservoirs under the Reservoirs Act with the most notable being Rutland, Grafham and Alton Water.
Aqua-Media International Ltd
CONTACT: Alison Bartle
TELEPHONE: +44 20 8773 7240 E-MAIL: ab@hydropower-dams.com WEBSITE: www.hydropower-dams.com
Aqua-Media International Ltd, publisher of the bi-monthly journal Hydropower & Dams, aims to provide reliable data and a balanced view on the role and benefits of water storage and hydro plants, for its readership worldwide. Papers focus on technical, financial, economic and environmental issues. Special issues are produced for the annual ICOLD events, and previews and reports are published of BDS conferences. The company also brings together world experts at its own international events, working closely with ICOLD, IEA, ICID and ESHA. Biennial African conferences are organised in part­nership with ICOLD.
Arup
CONTACT: Anthea Peters
TELEPHONE: +44 (0) +44 113 242 8498 WEBSITE: www.arup.com
Arup was formed in 1946 and is a global firm of consulting engineers, planners and scientists with a specialist water consultancy providing excellence in water and environmental engineering. Arup has a proven track record in the inspection, monitoring and supervision of existing reservoirs. Arup also has expertise in investigation, feasibility, design and construction supervision of new dams, as well as the design of remedial and improvement works to existing dams. Dam projects have been undertaken worldwide for central and local government, international funding agencies, privatised water utility companies, banks and design and build contractors. Arup has also undertaken work for research organisations including CIRIA, the DETR and others, and produced guides on many aspects of dam and reservoir design and maintenance.
Atkins Ltd
CONTACT: Graham Clark
TELEPHONE: Tel: +44 (0)1372 756983 E-MAIL: graham.clark@atkinsglobal.com WEBSITE: www.atkinsglobal.com/en-GB/group/sectors-and-services/services/water-management
Atkins, the largest consultancy in the UK with more than 16 000 staff worldwide, is an international, multi-disciplinary consultancy with over 100 years' experience of dam engineering. Atkins offers the full range of services associated with dam engineering including new dams for water supply, flood alle­viation, river regulation, irrigation and hydropower, repairs and upgrade of existing dams, inspection and supervision under the Reservoirs Act 1975 both in the UK and overseas. Additional services are offered in risk assessment, particularly portfolio risk assessment, and training.
Bachy Soletanche Ltd
CONTACT: TBC
TELEPHONE: TBC WEBSITE: TBC
BAM Nuttall
CONTACT: TBC
TELEPHONE: TBC WEBSITE: TBC

Binnies UK Ltd
CONTACT: Matt Coombs
TELEPHONE: +44(0)7549 928666 / +44(0)1737 852847 WEBSITE: www.binnies.com
Binnies is a UK-owned engineering consultancy with over 100 years' experience in dam engineering. Originally formed in 1890, the company has played a pivotal role in the design and construction of many of the world's most iconic dams. In the 21stcentury, Binnies reservoir team continues to thrive, providing Panel Engineer services and technical excellence in dam engineering and reservoir safety, as well as leading the way with the UK reservoir industry's digital transformation.
Bristol Water plc
CONTACT: Jonathan Rippon
TELEPHONE: +44 (0)117 9665 881 WEBSITE: www.bristolwater.co.uk
Bristol Water plc, founded in 1846, supplies a population of 1.1 million people and all the associated businesses in an area of 2,400 square kilometres (1,000 square miles) centred on Bristol. Our area of supply ranges from Thornbury and Tetbury in the north to Street and Glastonbury in the south, from Weston-super-Mare in the west to Frome in the east.
Canal & River Trust
CONTACT: David Brown
TELEPHONE: +44 (0)1926 626127 WEBSITE: www.canalrivertrust.org.uk
The Canal & River Trust, the waterways charity, took over the responsibility for British Waterways' canals, rivers and reservoirs in England and Wales in July 2012. The government has placed the waterways in trust for the nation. The move is attracting new investment, secure jobs and gives the public a greater say in the running of their local canal or river. The Trust is responsible for 72 reservoirs, built between 1796 and 1891 to supply water for navigation of over 3000 km of waterway.
CDMS Sub-Surface Engineering Ltd
CONTACT: Stephen Fila
TELEPHONE: +44 (0)1904 744424/ +44(0)7967 742420 E-MAIL: ops@cdms-diving.co.uk
WEBSITE: www.cdms-diving.co.uk
CDMS SSE Ltd has a long, robust history, which began initially with the formation of Commercial Diving and Marine Services in early 1971. Since then the company's name has changed, but the retention of the founding spirit has remained resulting in innovation dedication and reliability. Now after 47 years in the diving industry, the company can call on a wealth of experience gained over literally thousands of projects that have been successfully completed with a 100% safety track record. Over the years professional association with new clients and other organizations have further strengthened the company's versatility, exposure, and commitment to deliver the best services available.
CH2M HILL
CONTACT: Ian Edmonds
TELEPHONE: +44 (0)1793 816482 E-MAIL: Ian Edmonds@ch2m.com WEBSITE: www.ch2mhill.com
CH2M HILL (formerly Halcrow Group Ltd) offers a full consultancy service in the UK and overseas in the fields of dams and hydropower. In the UK we offer services in reservoir inspection, risk assessment, remedial works, improvement works, dambreak and emergency planning. We have a long history of dam construction in the UK and over the last five years we have provided from parts of Kent services in connection with several hundred UK reservoirs including planning, design and/or construction supervi­sion services for over 40 new reservoirs.
Dam Safety Ltd
CONTACT Rod Bridle
TELEPHONE: +44 (0)7966 390635 WEBSITE: www.damsafety.co.uk
Dam Safety Ltd, founded in 1998, specialises in dam safety engineering, particularly the performance of existing embankment dams. In recent years, our principal, Rod Bridle, has been engaged in writing the ICOLD Bulletin on Internal Erosion, which deals largely with the mechanics of internal erosion. This is new knowledge, making it possible for engineers to estimate the water level in a reservoir that will lead to failure by internal erosion. It can be used to determine a dam's vulnerability to internal erosion independently or in conjunction with quantitative risk assessment. Rod is a member of the BC Hydro Expert Engineering Panel, with Dr Kaare Hoeg and Professor Robin Fell, reviewing the 'seepage control functions' of large dams in Canada, and is ready to respond to invitations to do similar work for other dam owners.
Duglas Alliance Ltd
CONTACT: Yuliia Kulheiko
TELEPHONE: + 44 (0) 203 608 18 46 E-MAIL: office@duglasalliance.com / kyy@duglasalliance.com WEBSITE: https://duglasalliance.com
Duglas Alliance Ltd is a British company specialising in hydropower and industrial projects construction. The Company is able to join the project at any stage of construction and further operation – as an external project management office or providing services as a subcontractor.
Duglas Alliance Ltd employees participated in construction of major industrial and power facilities all over the world – in Africa, Iran, India, Ukraine, Russia and other countries. The largest project of the company is the construction of Sendje Hydropower Plant in the Republic of Equatorial Guinea.
The network of Duglas Alliance Ltd's partners and suppliers comprises more than a hundred companies around the world – ranging from small, but reliable suppliers of consumables for the life support of the construction site to large energy companies, such as General Electrics. Equipment fleet of the Company has 270 units of construction and elevation machinery and specialised construction equipment from leading manufacturers.
Dwr Cymru Welsh Water
CONTACT: Richard Williams
TELEPHONE: +44 (0)7469 355649 E-MAIL: richardwilliams4@dwrcymru.com WEBSITE: www.dwrcymru.com
Welsh Water is the sixth largest of the ten regulated water and sewerage companies in England and Wales. Responsible for providing over three million people with a continuous, high-quality supply of drinking water and for taking away, treating and properly disposing of the wastewater that is pro­duced, we are fully committed to delivering best-quality service at least possible cost. As a 'not-for-profit company', Welsh Water does not have shareholders and any financial surpluses are reinvested in the business for the benefit of customers. We own and operate 84 statutory dams and a further 49 smaller service reservoirs and impounding reservoirs.
Edwards Diving Services Ltd
CONTACT: Joanna Edwards
TELEPHONE: + 44 (0)29 2086 2020 E-MAIL: joanna@edwardsdivingservices.co.uk WEBSITE: www.edwardsdivingservices.co.uk
EDS are a Marine and Civil Engineering Contractor, who specialise in utility and in-land waterways infrastructure inspection, maintenance and refurbishment whether underwater or underground (confined spaces). Our key service is providing innovative bespoke engineered solutions in challenging environments, including dam isolation and repairs. Our Team of engineers and skilled craftsmen work with our clients to resolve complex engineering problems, supported by our wide range of diverse equipment including ROV's with multi-beam and sonar, hydraulic and pneumatic underwater tools, as well as our own inhouse machine shop and fabrication facility. Our work is never dull, quite often challenging and demonstrates what a fascinating industry this is to work in.
Environment Agency
CONTACT: Tony Deakin
TELEPHONE: +44 (0)8708 506506 (general enquiries on reservoir safety); +44 (0)800 807060 (Environment Agency emergency hotline) E-MAIL: reservoirs@environment-agency.gov.uk WEBSITE: www.gov.uk/guidance/reservoirs-owner-and-operator-requirements
The Environment Agency is the enforcement authority for the Reservoirs Act 1975 (the Act) in England. We have a legal duty to secure that reservoir undertakers observe and comply with the requirements of the Act. We do this by maintaining a register of reservoirs, making sure undertakers have their reservoirs regularly inspected and, when required, carry out essential safety works to reduce the risk of dam failure. We have reserve powers and emergency powers, which we exercise where appropriate. We report to Defra at regular intervals. This includes the submission of our biennial report, which outlines the actions we have taken to get undertakers to comply with the Act. It also documents the actions that we have taken on reservoirs when we are the undertaker. In addition, we report on an reservoir incidents. This involves maintaining a database of post-incident reports, in England, and the dissemination of the lessons learned from those reports to the reservoir industry.
ESB International
CONTACT: TBC
TELEPHONE: TBC WEBSITE: TBC
Glenfield Valves Ltd
CONTACT: Greg Morris
TELEPHONE: +44(0)7810 377246 / +44(0)1292 670404 E-MAIL: greg.morris@glenfield.co.uk WEBSITE: www.glenfield.co.uk
Glenfield Valves, located in Scotland since 1852, have been designing and manufacturing specialist engineered valves for more than 150 years. Our products are used worldwide in a considerable number of dam, reservoir and hydropower installations. Our strength is providing engineered valve solutions ranging from DN50 to 4000 mm in accordance with most of the world's international design standards. This specialist capability has made the Glenfield name synonymous with engineering excellence worldwide. Our dedicated team of highly qualified engineers and project managers is available to assist in the design, procurement, and installation and planned maintenance of the complete range of AVK Group products. As well as the supply of new products Glenfield provides on-site engineering, repair, maintenance and refurbishment solutions for all valve types.
HR Wallingford Ltd
CONTACT: Craig Goff
TELEPHONE: +44(0)7709 413923 E-MAIL: c.goff@hrwallingford.com WEBSITE: www.hrwallingford.com/expertise/dams-and-reservoirs
HRW has the specialist knowledge to help solve the most complex dams- and reservoir-related challenges, including those involving dam breach, reservoir sedimentation and intelligent real-time monitoring. With over 70 years' experience in hydraulic engineering, our internationally renowned experts use the latest innovations and technology developed from our research programme in order to deliver sustainable and cost-effective consultancy solutions. Our unique mix of research and consultancy skills is supported by stat-of-the-art numerical modelling tools and large physical modelling laboratories. We collaborate on some of the most nationally significant dams and reservoirs projects and bring fresh thinking to the thorniest challenges.
Hesselberg Hydro Ltd
CONTACT: Roger Smith
TELEPHONE: +44 (0)1303 864343 / +44 (0)7831 378649 E-MAIL: rsmith@hesselberg-hydro.com WEBSITE: http://www.hesselberg-hydro.com
Hesselberg Hydro specialises in the use of asphalt in hydraulic engineering for erosion & scour protection. The company supplies & installs reinforced geomats for river training, open stone asphalt (OSA) for flood protection structures, estuarine revetments & dams, and grouted rock for the most exposed coastlines. OSA is often used to strengthen failed concrete blocks and weak stone-pitched revetments, and as an alternative to concrete blocks to provide spillway erosion protection. As well as contracting, our comprehensive service encompasses feasibility studies, inspections, design and maintenance of asphaltic structures for dams, rivers, coastlines and ports.
Jacobs
CONTACT: John Gosden / Andy Courtnadge
TELEPHONE: +44 (0)118 946 7895 / +44 (0)118 946 7098 WEBSITE: www.jacobs.com
Jacobs is one of the world's largest and most diverse providers of professional technical services. Our fundamental business strategy is building long-term client relationships to provide superior customer value, with over 90 percent of our work being repeat business. In the UK our permanent staff includes, six AR and one SR Panel Engineers as well as eight Supervising Engineers. This reflects our wide geo­graphic and technical skills. All services are offered from inspection and asset management through to new dams and reservoirs both in the UK and internationally.
Keller Ltd
CONTACT: Mark Williams
TELEPHONE: +44 (0)2476 511266 / +44 (0)7557 033271 EMAIL: mark.williams@keller.com WEBSITE: www.keller.com
Keller is one of the UK's largest and most successful specialist geotechnical engineering contractors providing design and construct services for specialist grouting, piling, I&M, retaining structures and ground improvement packages using state-of-the-art plant, our highly trained professionals and innovative technologies to deliver projects within programme.
Sister company, Geo-Instruments, is also extremely experienced at providing automated systems for monitoring the safety and stability of dams, bridges and other structures enabling owners, infrastructure operators and engineers to identify and mitigate risk, optimise designs/solutions and document regulatory compliance.
We pride ourselves on our collaborative approach, working with contractors, clients and engineers across all sectors to ensure a quality solution is delivered in a safe, sustainable and environmentally friendly manner. Our vast experience of working on reservoir and dam projects both in the UK and around the World, means that clients will always receive the best advice, highest quality service and most competitive price regardless of the scheme's complexity and location.
KGAL
CONTACT: Russ Digby
TELEPHONE: +44 (0)1202 786430 E-MAIL: r.digby@KGALglobal.com WEBSITE: www.KGALglobal.com
KGAL offers a complete structural, mechanical and electrical engineering service, both in the UK and overseas, through all stages of a project from conceptual design development to final commissioning on site.
With more relevant staff years experience than any comparable company, KGAL are recognised as the leaders in the field of Water Control Gate design, engineering and project management. With many of our engineers previously employed by the leading gate design and build contractors of the time such as Armfield Engineering Ltd, Biwater Hydropower, Newton Chambers Engineering (latterly Boving Newton Chambers, Kvaerner Boving and GE Hydro), we have a true working knowledge of gate design, manufacture and installation.
Mott MacDonald Ltd
CONTACT: Tim Hill
TELEPHONE: +44 (0)1223 463697 WEBSITE: www.mottmac.com/water-and-wastewater/dams-and-reservoirs
Mott MacDonald is a leading provider of dam engineering services with a growing portfolio of major projects both in the UK and overseas. We have been engaged in the study, design and construction of major dams and barrages for more than 80 years, providing a range of services including dam breach analysis, risk assessments, emergency planning, inspection, design and construction supervision on projects throughout the world covering all forms of dam construction.
Natural Resources Wales
CONTACT: Matt O'Brien
TELEPHONE: +44 (0)300 065 4299 EMAIL: Reservoirs@naturalresourceswales.gov.uk WEBSITE: http://naturalresources.wales/ReservoirSafety
We are proud to be leading the way to a better future for Wales by managing the environment and natural resources of Wales sustainably.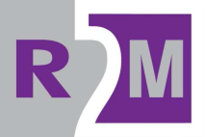 R2M Limited
CONTACT: Ken Ottley
TELEPHONE: +44 (0)1282 778 030 or +44 (0)7449 239 965
EMAIL: ken@r2mltd.co.uk
WEBSITE: www.r2mltd.co.uk
R2M Limited was founded in 2003 and has grown over the last 17 years to become an established supplier to the UK water industry building a reputation for innovation and outstanding customer service. In 2019 R2M became a proud member of the Hawle Austria Group.
Our product range varies from pipes, valves and fittings to encapsulation collars and innovative products. In particular our Nova Siria DR Range™ of emergency repair and encapsulation systems has been specifically designed for Dam and Reservoir Applications. Other specialist products also include remotely controllable, battery powered valve actuators that have already been adopted by 3 large UK companies. We offer all of our customers in the UK a 24/7 emergency service for installation and support with all of our product range.
Scottish Water
CONTACT: TBC
TELEPHONE: TBC WEBSITE: TBC
Severn Trent plc
CONTACT: Ian Hope
TELEPHONE: 07774 336 430 E-MAIL: ian.hope@severntrent.co.uk
Severn Trent Plc is a FTSE 100 company, providing and treating water and waste water in the UK and internationally, through our two main businesses - Severn Trent Water and Severn Trent Services. At Severn Trent Water we serve more than 3.7 million homes and business customers in England and Wales, and our region stretches from mid-Wales to Rutland and from the Bristol Channel to the Humber. We own and manage a captivating collection of dams and have 59 reservoirs currently subject to the Reservoir Act 1975. We deliver almost two billion litres of water every day through 46 000 kilometres of pipes. A further 91 000 kilometres of sewer pipes take waste water away to more than 1000 of our sewage treatment works for treatment to exacting standards.
SSE plc
CONTACT: Stuart King
TELEPHONE: +44 (0) 1301 704 953 E-MAIL: stuart.j.king@sse.com WEBSITE : www.sse.com
SSE plc is one of the UK's leading energy companies, involved in the generation, distribution and supply of electricity and in the extraction, storage, distribution and supply of gas. Its core purpose is to provide the energy people need in a reliable and sustainable way. It supplies energy to around 7.77 million energy customers throughout Great Britain and Ireland, is frequently ranked number one for customer service and is the UK's leading generator of electricity from renewable sources. It became a Living Wage employer in September 2013 and was accredited with the Fair Tax Mark in October 2014. Under the Reservoirs (Scotland) Act 2011 SSE operates 77 reservoirs – including 95 dams – which are used to power conventional and pump storage hydro power stations with a total capacity of 1,450MW. These unique and complex structures present a diverse range of engineering challenges and are managed with our own team of six Supervising Engineers.

Stantec
CONTACT: Matthew Hill
TELEPHONE: +44 (0) 1494 557638 | WEBSITE: www.stantec.com
Stantec has over 160 years' experience in dam engineering and offers full consultancy, planning and design services in the UK and across the world. Stantec has been actively involved with the design and construction of more than 300 dams and reservoirs in the modern era. Stantec has successfully completed numerous storage schemes for water supply, flood alleviation, river regulation and has been responsible for the design of over 50,000 MW installed capacity of hydropower (including pumped storage). In the UK, Stantec also provides reservoir inspection and Qualified Civil Engineer services under the Reservoirs Act.
Stillwater Associates
CONTACT: David Littlemore
TELEPHONE: +44 (0)1737 768237 WEBSITE: www.stillwater-associates.co.uk
Stillwater Associates is dedicated to reservoir safety and water engineering services. The business was established as a specialist reservoir engineering consultancy in 2005 and has an extensive network of 17 reservoir panel engineers throughout England and Wales. We offer a full reservoir safety consultancy service from inspection and advisory services through to planning, design, contract management and construction supervision. We currently work for a wide range of reservoir undertakers including water companies, local and national government, the Environment Agency, charities, farmers and other private owners in the UK and overseas. We also partner with other consultancy firms, both large and small, where our combined skills and widespread geographical locations add value to clients.
Stonbury
CONTACT: Laura Su
Telephone: 01234 750924 WEBSITE: www.stonbury.com
Stonbury are specialist contractors to the Water Industry, maintaining framework agreements with over 14 of the UK's leading Water Companies for the repair, refurbishment and maintenance of water retaining assets, including service reservoir, water towers and associated structures. Our specialist services are applied to a range of assets, from raw to treated water storage points.
Utilising extensive and practical knowledge in both civil engineering and high-performance repair, waterproofing and coating systems, Stonbury are proud to have completed the build of their first service reservoir in 2017. Stonbury's in-house expertise and directly employed teams offer cost-effective and reliable solutions for a range of civils and new build schemes.
Storm Geometrics Limited
CONTACT: Mike Hopkins
TELEPHONE: +44 (0)1608 664910 E-MAIL: mike.hopkins@storm-geomatics.com WEBSITE: www.storm-geomatics.com/stillwaters.html
Storm Geometrics Limited is a specialist company that delivers high-quality measurement surveys to the water industry. Our surveyors understand the principles of water engineering and can reliably measure critical hydraulic features that influence a project. Data from site are then organised into a specified format, providing a seamless feed into the engineer's choice of software. If you need a reliable survey team that will understand your project and deliver the data you need, make the process easy for your­self and use a team from Storm Geomatics.
Thames Water Utilities Limited
CONTACT: Jon Green
TELEPHONE: +44 (0)845 9200800 WEBSITE: www.thameswater.co.uk
Thames Water is the UK's largest water and sewerage company, serving 14 million customers across London and the Thames Valley. The area we service covers 5000 km2, from parts of Kent and Essex in the east to the fringes of Gloucestershire in the west. Thames Water owns and operates 56 statutory dams and a further 450 smaller service reservoirs and flood storage areas throughout the Thames Water region.
Telespazio Vega UK Ltd
CONTACT: TBC
TELEPHONE: TBC WEBSITE: TBC
United Utilities Water plc
CONTACT: Ian Scholefield
TELEPHONE: +44 (0)1925 678365 E-MAIL: lan.Scholefield@uuplc.co.uk WEBSITE: www.unitedutilities.com
United Utilities is the largest supply reservoir owner in England and Wales. We provide water and wastewater services to 7 million customers from Carlisle to Crewe and from the Pennines to the sea. We supply 2 billion litres of water a day, via 95 water treatment works and 40 000 km of distribution mains, from sources which include 155 open reservoirs.
Walo UK Ltd
Contact: Peter Boulton
TELEPHONE: 01785 719793 Mobile: 07789 863814 E-MAIL: peter.boulton@walo.co.uk WEBSITE: www.walo.co.uk
WALO UK Ltd is a hydraulic asphalt engineering specialist providing barrier systems for the containment of water with particular expertise in lining systems made from Dense Asphaltic Concrete (DAC). WALO delivers these systems across the globe for a broad range of applications of all sizes, including dam faces and cores, reservoirs, hydro-electric infrastructure, artificial lakes, lagoons and ponds. WALO's DAC is a fully engineered, specifically designed, lining system and is installed using specialised laying and compaction equipment and techniques.
Yorkshire Water Plc
CONTACT: Newman Booth
TELEPHONE: +44(0)3451 242424 EMAIL: Newman.Booth@YorkshireWater.co.uk WEBSITE: www.yorkshirewater.com
Yorkshire Water are responsible for providing clean and waste water services to over five million customers and businesses within Yorkshire, and the efficient management of the local water supply network from source to tap. We are responsible for 134 large raised reservoirs under the ambit of the Reservoirs Act 1975, ensuring their continued safety and availability for water supply and amenity within local communities.