About BDS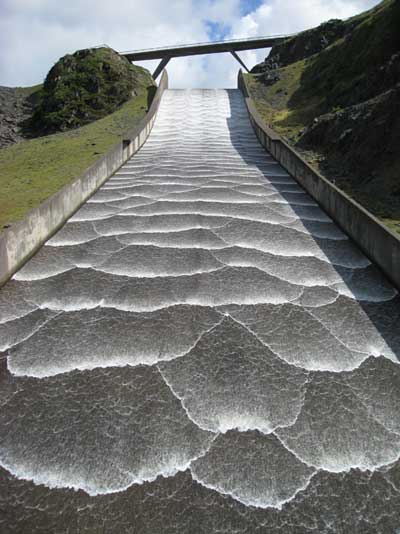 The British Dam Society is an Associated Society of the Institution of Civil Engineers. It consists of individual and corporate members. It is open to anyone wanting to share experience or knowledge of all aspects of dams and reservoirs.
Aims and Objectives
BDS exists to advance the education of the public and the profession in technical subjects relating to planning, design, construction, maintenance, operation, safety, environmental and social issues related to dams and reservoirs.
At a national level BDS organises:
London meetings which are screened at regional meetings around the country
BDS Conference and Geoffrey Binnie Lecture, held biennially
Dams & Reservoirs, the journal of the British Dam Society published four times a year
The Supervising Engineers Forum, held biennially
Various awards and competitions including the Bateman award, the BDS prize for young authors and photographic competitions
At an international level BDS:
Acts as the United Kingdom National Committee of ICOLD (UKCOLD) and is active in:
Producing bulletins for Technical committees
ICOLD Congress every three years
ICOLD Annual meetings
At a European level BDS is active on most of the European Working Groups
Structure of BDS
BDS is governed by a main committee that consists of elected and nominated members. The committee consists of:
Chair - elected for two years
Vice-chair - elected for two years
Up to 12 elected members elected for three years, 4 replaced each year
Up to 3 members nominated by the BDS chair
Honorary Officers - Technical Secretary; Website Manager; Editor of Dams and Reservoirs; YP Representative
Committee Members
View our committee members here.
Constitution
View our constitution here.
Research & Development
Research & Development (R&D) relating to a wide range of aspects of dam safety and performance is undertaken by many different organisations within the UK each year. The purpose of this R&D is to ensure and maintain high standards within the reservoir industry. Funding for this research comes from a variety of sources including UK Government Agencies, the European Commission, Water Utility Companies and other associated companies and organisations with an interest in dams and reservoirs.
The Environment Agency (EA) and Defra take a leading role in UK reservoir safety research. Links to relevant webpages are available below.
EA Flood and Coastal Erosion Risk Management Research and Development,
EA Reservoir Safety Research Strategy,
ReSRAG
Research and development planning is carried out by the Reservoir Safety Research Advisory Group. The group works to implement and augment the existing reservoir safety research strategy by evaluating emerging industry requirements and the development of new technologies, drawing on both national and international research. The Group holds four meetings per year, two of which are physical meetings. Areas of research are grouped into themes and theme leads are assigned to provide specific points of contact for the industry and ICOLD Technical Committee representatives.
The current membership of ReSRAG can be viewed here. The current theme leader information can be viewed here.