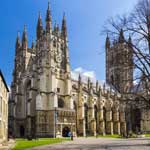 Click here to download the registration form

The registration form should be completed and returned (no later than 1st June 2004) together with remittance to:

Alice Staite, Conferences, The Institution of Civil Engineers, One Great George Street, Westminster, London SW1P 3AA

Registered delegates will receive a bound volume of papers at the conference. Synopses and papers will be available on the web-site before the conference. Access will be restricted via a password to registered delegates.